Daily Archives:
April 19, 2012
WARNING: The following post may contain spoilers on some of your favourite shows so please proceed at your own risk!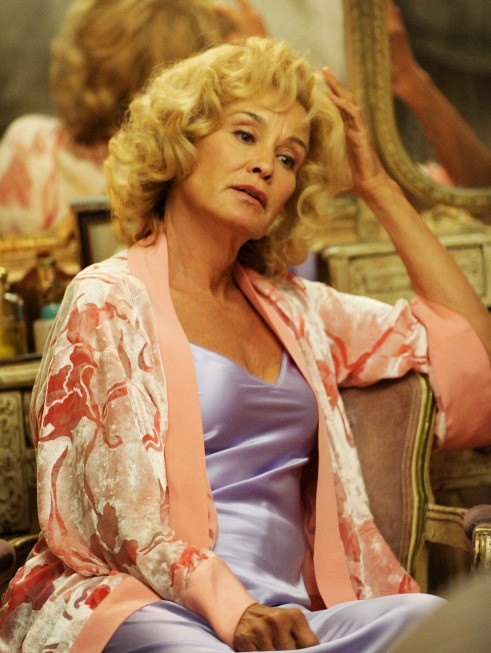 Ryan Murphy, co-creator of American Horror Story has spilled some information on the show's second season location and characters.  Murphy appeared at an Academy of Television Arts & Sciences event honoring the FX series on Wednesday and confirmed that it will be "set on the East Coast at an institution for the criminally insane that is run by Jessica [Lange]."  The show also recently announced the casting of French actress Lizzie Brocheré, whose character was likened to Angelina Jolie's hospitalized sociopath in Girl, Interrupted.  Murphy also confirmed reports that Maroon 5 frontman and Voice judge Adam Levine had signed on for Season 2. "He's a sexy guy so he needs to play a sexy guy, but the guy is different than who you think he would play," Murphy shared.  As previously reported, Zachary Quinto, Evan Peters, Sarah Paulson and Lily Rabe — who in Season 1 played Chad, Tate, psychic Billie Dean and doctor's wife Nora — are set to return for Season 2 but as different characters according to TVLine.
Growing up with a twin brother, we almost always played video games that were made for 2 players. Sports, fps, anything multi-player would do. We only had one system in the house when I was younger, so in order for us both to get our gaming fix, it would have to be on a two-player adventure. To this day we still prefer games that we can cooperate at. There were a few stand-out games that I can remember having the most fun with, and surprisingly, they aren't really new games. So if you're a new gamer (Xbox/360, PS2/3) then go back and try some of these games, I can personally guarantee that you won't be disappointed. If you remember these games, then reminisce with me!