When it comes to buying people comics, there are many pitfalls that can trip one up, but never fear, Uncle Mac has you covered with this holiday gift guide of awesome indie trades for that hard to shop for person in your life. I've tried to cover the gamut, from ultra obscure to super accessible, and hopefully there is something on this list for even the most discerning of readers. Plus I've written about most of these books in past articles, so check out my old reviews if you want to see more about why I think these trades are the perfect gifts!
So with that in mind, let's get to the list!
Ghosted in L.A. Vol 1+2 (BOOM! Studios)
Here's the blurb:
Daphne Walters moves to Los Angeles and finds that the only ones who can help her find love and live life to the fullest are the ghosts of her new home!
In Los Angeles, finding an apartment is killer—unless you live with the dead. Daphne Walters moves to Los Angeles for her boyfriend Ronnie, ready to live her happily ever after. But when happily ever after turns into happily for a month, she's stuck in a strange city with no friends, family, or prospects for fun. Desperate to escape the lingering ghost of Ronnie's presence everywhere, Daphne sets out to explore the city—and ends up encountering ghosts of a more literal kind! Rycroft Manor is abandoned, beautiful, and haunted. Will the dead be able to help Daphne find the life she's been missing in the big city? From GLAAD Award-nominated Sina Grace (Iceman) and illustrator Siobhan Keenan (Jem and the Holograms) comes a story about learning how to make friends, find love, and live life to the fullest with a little help from some friends whose lives didn't end at death. Collects Ghosted In L.A. #1-4.
Who you should buy it for: Millennials on their way to college, teens dealing with social pressure, people who are not regular comic readers, and fans of good writing.
Why you should buy it: I've been singing the praises of Ghosted In L.A. for a while, and have no intention of stopping now. This is just a solid story with interesting and complex characters who act like real people in a real world. Ghosted In L.A. tackles the ups and downs of trying to figure out who you are, and it does so in a mature and realistic way. Not bad for a book about a haunted manor! Definitely a great pick for the picky reader in your life! Volume 2 just came out this week so snag them both now!
2. The Umbrella Academy, Vol 1, 2, and 3 (Dark Horse Comics)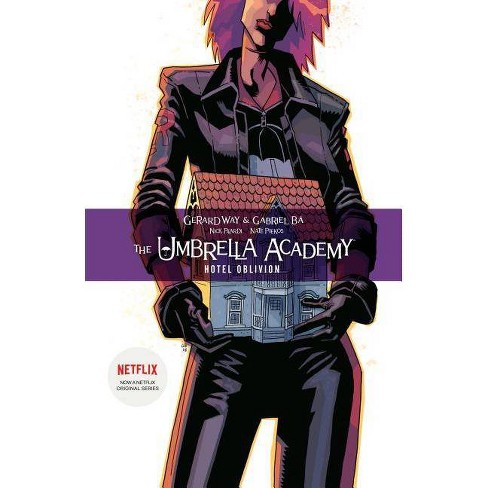 Here's the blurb:
Once, the Umbrella Academy was unstoppable. Under the tutelage of their guardian and mentor, Dr. Reginald Hargreeves, its members spent their childhoods fighting evil and honing their extraordinary gifts.
Until something went terribly wrong.
Now, nine years later, the estranged members of the Umbrella Academy are reunited by the death of the only parent they've ever known and the rise of a new and terrible threat. Will they be able to overcome their history for long enough to save the world-one more time?
Who you should buy it for: Fans of the Netflix series, fans of Doom Patrol, fans of the unusual.
Why you should buy it: Let's be honest, with quarantine upon us we've all binged way more TV than ever before, and odd are whoever you buy this for has probably watched Umbrella Academy by now. The good news is that the comic, while clearly the inspiration for the series, has a very different approach to the material, so you won't just be giving them a story they already know the ending to. All three volumes are great reads, with enough visually interesting material thrown in to make them worth a second, even a third read through. Definitely a great gift idea for that teen in your life who won't stop making Number 5 memes!
3. Black Stars Above (Vault Comics)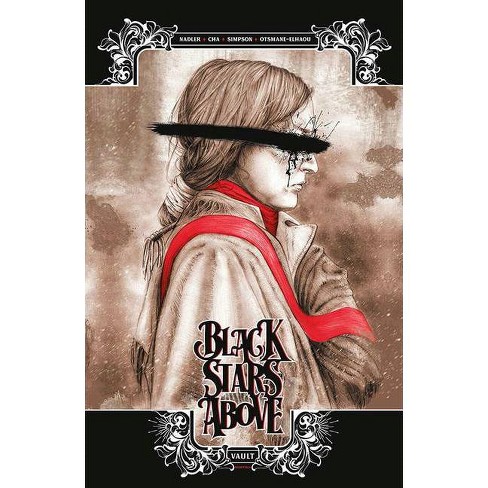 Here's the blurb:
A young fur trapper flees her overbearing family only to get lost in a dreamlike winter wilderness that harbours a cosmic threat.
The year is 1887 and a storm brews. Eulalie Dubois has spent her entire life tending to her family's trapline, isolated from the world. A chance at freedom comes in the form of a parcel that needs delivering to a nameless town north of the wilderness. Little does Eulalie know, something sinister hides in those woods and it yearns for what she carries. A chilling historical cosmic horror tale of survival from the deranged minds of Lonnie Nadler (The Dregs, Marvelous X-Men) and debut artist Jenna Cha.
Who you should buy it for: Lovecraft fans, horror fans, fans of American Horror Story
Why you should buy it: Black Stars Above is not for younger readers. It is for fans of mind bending horror, and makes a perfect gift for that one friend who get's a little too angry when you put up your Christmas decorations before Halloween. You read my original review here.
Black Stars Above also deals with isolation, cults, interdimensional creatures, cannibalism, and even Canadians. It's a wild and trippy ride, and definitely will put a smile on the face of your friends who hate to smile. It's creepy and unsettling, and not for the faint of heart. If you have a horror fan in your life, this might be the trade for you.
4. Once and Future Vol 1 (BOOM! Studios)
Here's the blurb:
When a group of Nationalists use an ancient artifact to bring a villain from Arthurian myth back from the dead, retired monster hunter Bridgette McGuire pulls her unsuspecting grandson Duncan, a museum curator, into a world of magic and mysticism to defeat a legendary threat. Now the two must navigate the complicated history of the McGuire family, all while combating the deadly secrets of England's past that threaten its very future.
Who you should buy it for: Ren faire season ticket holders, sword and sorcery aficionados, Hellboy buffs, English Lit majors, fans of mythology, and fans of good old fashions fantasy action.
Why you should buy it: Once and Future is just plain fantastic. I jumped on this title when it first came out and have never looked back. It's action packed, wonderfully violent, and emotionally compelling. The relationships between the characters feels genuine, which gives a lot of gravitas to what is essentially a fun sword and sorcery urban fantasy book. Full of references to classic literature, and with a self awareness that serves to move the story forward instead of getting it off track, this book is a must for any comic fan in your life.
5. Die Vol 1 + 2 (Image Comics)
Here's the blurb: THE WICKED + THE DIVINE writer KIERON GILLEN teams up with artist supernova STEPHANIE HANS (WicDiv, Journey Into Mystery) for her first ongoing comic. DIE is a pitch-black fantasy where a group of forty-something adults have to deal with the returning, unearthly horror they only just survived as teenage role-players. If Kieron's in a rush, he describes it as ""Goth Jumanji"", but that's only the tip of this obsidian iceberg.
Who you should buy it for: DnD fans, Larpers, ARG/ MMORPG fans/ Board game aficionados, and Stranger Things fans
Why you should buy it: Not since the Satanic Panic of the 80's has there been this much interest in DnD, and for board game fans there is a lot to love in this book. As the blurb says, Die follows the adventures of a group of middle aged adults who were sucked into a board game when they were teens, escaped, and then managed to get trapped again as adults. Now they not only have to find a way to get back home, they also have to deal with the havoc that they left in their wake.
Visually stunning, epic in scope, Die has everything you could want and more. It's one of my favourite ongoing titles, and Vol 3 releases right before Christmas so if they love 1 and 2 they don't have to wait for 3! This book is a nat 20 for sure.
6. Something is Killing the Children Vol 1 and 2 (BOOM! Studios)
Here's the blurb:
When children begin to go missing in the town of Archer's Peak, all hope seems lost until a mysterious woman arrives to reveal that terrifying creatures are behind the chaos – and that she alone will destroy them, no matter the cost.
IT'S THE MONSTERS WHO SHOULD BE AFRAID.
Who you should buy it for: Fans of Evil Dead, Buffy the Vampire Slayer, Supernatural, or any other show that involves a hero fighting monsters.
Why you should buy it: Here's a fun test. Google "Best indie books of 2020," and I guarantee you Something is Killing the Children will be on the top of most of those lists. This book is a great entry point into comics for teens and new readers. The action is thrilling, the horror is frightening, the mysteries are compelling, and the characters are intriguing. Something is Killing the Children is the total package for young and old alike (although it can get pretty scary in some parts so know your audience before you give it to someone too young). When my niece and nephew are old enough in a few years, this will probably be one of the first real trades I buy them. If you have a fan of action, or just love seeing monsters face their doom, Something is Killing the Children is a must.
7. Undone By Blood Vol. 1: Shadow of A Wanted Man (Aftershock Comics)
Here's the blurb:
In the early 1970s, Ethel Grady Lane returns to her hometown of Sweetheart, Arizona with one thing on her mind: killing the man who murdered her family. But first, she'll have to find him.
As Ethel navigates the eccentric town and its inhabitants, she learns that the quaint veneer hides a brewing darkness. She has no choice but to descend into a ring of depravity and violence, with her only ally an Old West novel that follows famed gunslinger Solomon Eaton. As both stories unfold simultaneously, a love of fiction informs choices in reality, for better or worse.
Who you should buy it for: Clint Eastwood fans, fans of westerns in general, fans of revenge stories, and fans of true crime
Why you should buy it: I grew up watching a lot of westerns. One of the earliest pictures of me my parents have is me in a cowboy hat with a pair of cap guns slung on my hips. Heck, one of the only good parts of quarantine has been that I can walk into a bank with a bandana over my face like an old school bandit (fun fact: Bank tellers get real cranky when you pretend to pull a fake finger gun on them.)
In a lot of ways Undone By Blood took me right back to my childhood. The book uses a duel narrative, with Ethel's story as the A plot, and Solomon Eaton as the B plot. The stories do a nice job of paralleling each other, and like a lot of other books on this list, the story has a self awareness that keep it from feeling too predictable. A fun read with a lot of twists and turns, and a definite must for the Westworld fan in your life.
8. Money Shot Vol 1 (Vault Comics)
Here's the blurb:
In the near future, space travel is ludicrously expensive and largely ignored. Enter Christine Ocampos, inventor of the Star Shot teleportation device with a big idea: She'll travel to new worlds, engage―intimately―with local aliens, and film her exploits for a jaded earth populace trying to find something new on the internet. Now, Chris and her merry band of scientist-cum-pornstars explore the universe, each other, and the complexities of sex in MONEY SHOT!
A story about scientists having sex with aliens for the glory of mankind―and money.
Who you should buy it for: Sci-fi geeks, fans of raunchy comedy, and adults who never quite grew up.
Why you should buy it: For one thing, Money Shot is darn funny, and if there is one thing we need this year it's a good laugh. For another, for a story about intergalactic explorers filming pornography through the galaxy to make money, this story has a surprising amount of heart. While you might pick it up for the racy premise, you'll soon find yourself getting genuinely invested in the interpersonal relationships that develop between this crew. Give Money Shot to someone who you know needs a laugh, but also give it to that person in your life that you know needs a good cry as well.
So there you go folks, 8 indie trades sure to delight that hard to buy for person in your life.
Until next time, stay safe!