Blog Archives
It's finally here folks! Biff Bam Pop's full Fall TV Schedule.
There is only one good thing about summer ending and that is the Fall TV Schedule. I hope none of you made any plans for September and October, because your evenings are going to be full. Not only with the return of your TV favourites, but there are also some very strong series debuting this Fall that you may need to add to your line up. So get your remotes and your PVRs ready!
Below is a full list of all the premieres, finales and specials happening in September and October. Anything in bold is a new show and you can click the links to view the trailers. I have also added notes beside each new series that I will be watching and would recommend you do as well. I have also created a downloadable calendar for each month that you can print out and post on your fridge to make things easier.
If you see any errors or omissions on the calendar or list below, please let us know in the comments.
READ ON FOR THE FULL FALL TV SCHEDULE. Read the rest of this entry →
Pretty Little Liars returns on Tuesday June 5th with their third season, and ABC Family has just released this synopsis of the premiere episode which will definitely get you excited…
"A summer has passed since Aria, Emily, Hanna and Spencer found out about Mona being 'A' and Maya's death…. Each of the four girls spent their summer in different ways – Aria taking a photography class, Spencer taking college courses at Hollis, Hanna taking cooking classes with Caleb and Emily building houses in Haiti. But… with post-traumatic stress, anger and the acquisition of more secrets the four Liars are anything but fine. Now all back together and coming upon the second anniversary of Alison's disappearance, the girls find themselves back on the defensive when a shocking event rocks Rosewood."
What is the shocking event???
WARNING: The following post may contain spoilers on some of your favourite shows so please proceed at your own risk!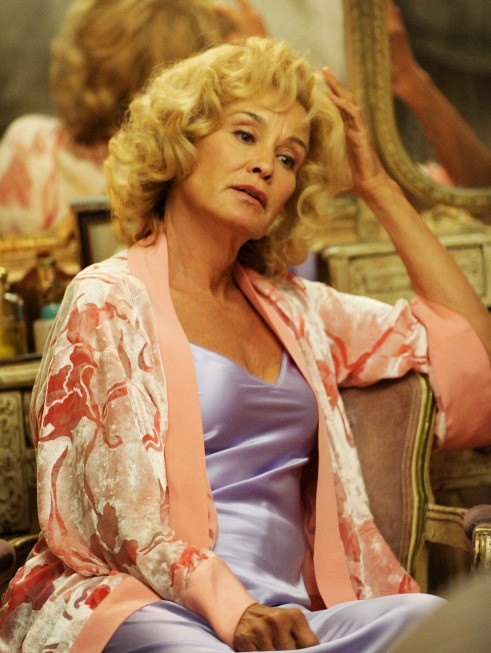 Ryan Murphy, co-creator of American Horror Story has spilled some information on the show's second season location and characters.  Murphy appeared at an Academy of Television Arts & Sciences event honoring the FX series on Wednesday and confirmed that it will be "set on the East Coast at an institution for the criminally insane that is run by Jessica [Lange]."  The show also recently announced the casting of French actress Lizzie Brocheré, whose character was likened to Angelina Jolie's hospitalized sociopath in Girl, Interrupted.  Murphy also confirmed reports that Maroon 5 frontman and Voice judge Adam Levine had signed on for Season 2. "He's a sexy guy so he needs to play a sexy guy, but the guy is different than who you think he would play," Murphy shared.  As previously reported, Zachary Quinto, Evan Peters, Sarah Paulson and Lily Rabe — who in Season 1 played Chad, Tate, psychic Billie Dean and doctor's wife Nora — are set to return for Season 2 but as different characters according to TVLine.