Blog Archives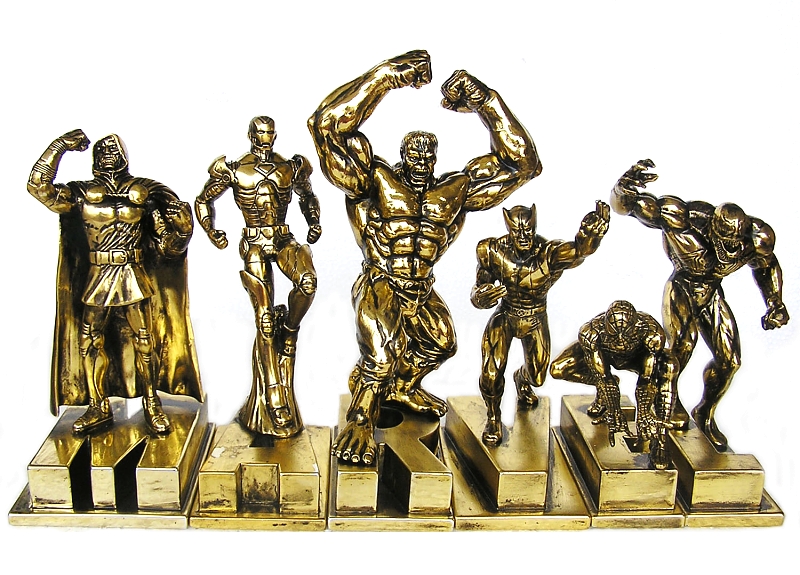 There's gold in them thar hills. Nuggets the size of your bulbous head. Great seams of it riven in the rock, opening up gleaming veins for the sun to bedazzle. Each one of those nuggets is a hero, and each hero is serious bank. Marvel's got a sack full of nuggets, hell a whole damn trainload, all bound from the coast to amaze with their shinings at your local thee-ate-er and thousands more worldwide. And we all know money begets money, except when it doesn't. Hell, many's the time it doesn't. But since the inception of the Marvel Cinematic Universe with Iron Man in 2008, there's been a conscious plan to make the most successful pantheon of interconnected movies this planet has ever seen. And gosh goldarnit, that plan is working. I don't even know why I'm talking like a snaggletoothed prospector from 1849, but it seems pretty clear. While DC's been panning in the river, Marvel's built the mine, and those cars just keep coming up with their golden freight. Not every movie's a major claim, but together, sons and daughters, together they're the motherlode.
"Sometimes people deserve to have their faith rewarded." – Batman, The Dark Knight
Evidently, fans of the X-Men franchise were due for a reward this past weekend. In honor of the terrific X-Men: Days of Future Past (just watched it and LOVED IT!), this post will focus on eight 'Scene-Stealing' performances in comic-based movies. Not only did these characters steal the scene, but they also helped propel the actors & actresses portraying them to Hollywood's "Mega-Star" List.
So, without further delay… "Here We Go"!
I think Joss Whedon owns a shawarma franchise.  But I get ahead of myself.
There were a bunch of ways to watch The Avengers opening day.  Okay, a bunch of legal ways.  You could go see it during the normal evening hours on the Friday it opens. You can go to the Friday midnight screening.  Or you could attend a marathon screening of all the films in the Avengers series, followed by a midnight premier.
The experience was definitely a unique one.  I met with a group of friends at a local Denny's for breakfast (it was convenient to the theatre as much as anything else).
Following that, it was fifteen hours of film madness.